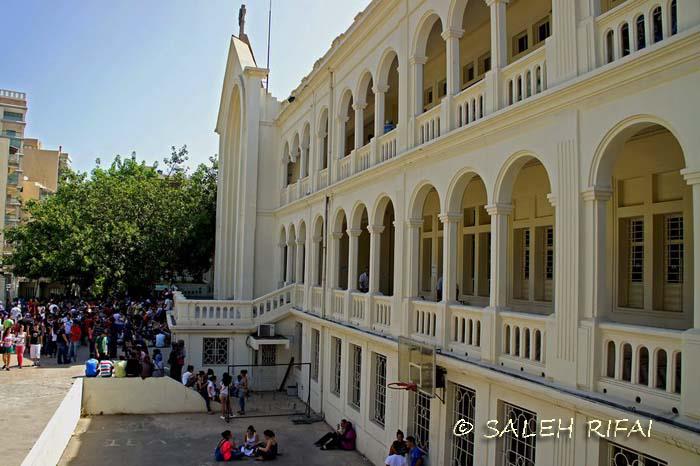 Branch 2 of the Faculty of Fine Arts & Architecture (formerly the Institute of Fine Arts) was established in 1977, and relocated between 1977 and 1978, from the Manor House building, Boulevard Camille Chamoun, Hazmieh to the Faculty of Law building in Jal El Dib, then to its current building in Furn El Chebbak in 1979.
The Institute of Fine Arts was established under Decree No. 3107 of 10/11/1965 and Decree No. 4193 of 29/2/1966. Branch 1 remained the core base until the establishment of Branch 2 in 1977.
Since 2005, the Institute adopted the Bachelor-Master-PhD (BMD) system for educational curricula and teaching, whereby the name of the institute has been modified to become the Faculty of Fine Arts & Architecture.
Since its establishment, the branch included highly qualified professors, artists and engineers, and professional specialists who hold degrees from the most renowned international universities.
Available Specializations
Bachelor's Degree
1. Architecture
2. Interior Design
3. Plastic Arts
4. Theater
5. Audiovisual
6. Graphic Design, Sketching and Visual Communication
Master's Degree
1. Architecture
2. Interior Design
3. Plastic Arts – Art photography
4. Theater – Actor Training
5. Graphic Design, Sketching and Visual Communication
6. Theater & Audiovisual – Cinematography
7. Theater & Audiovisual – Theater Directing