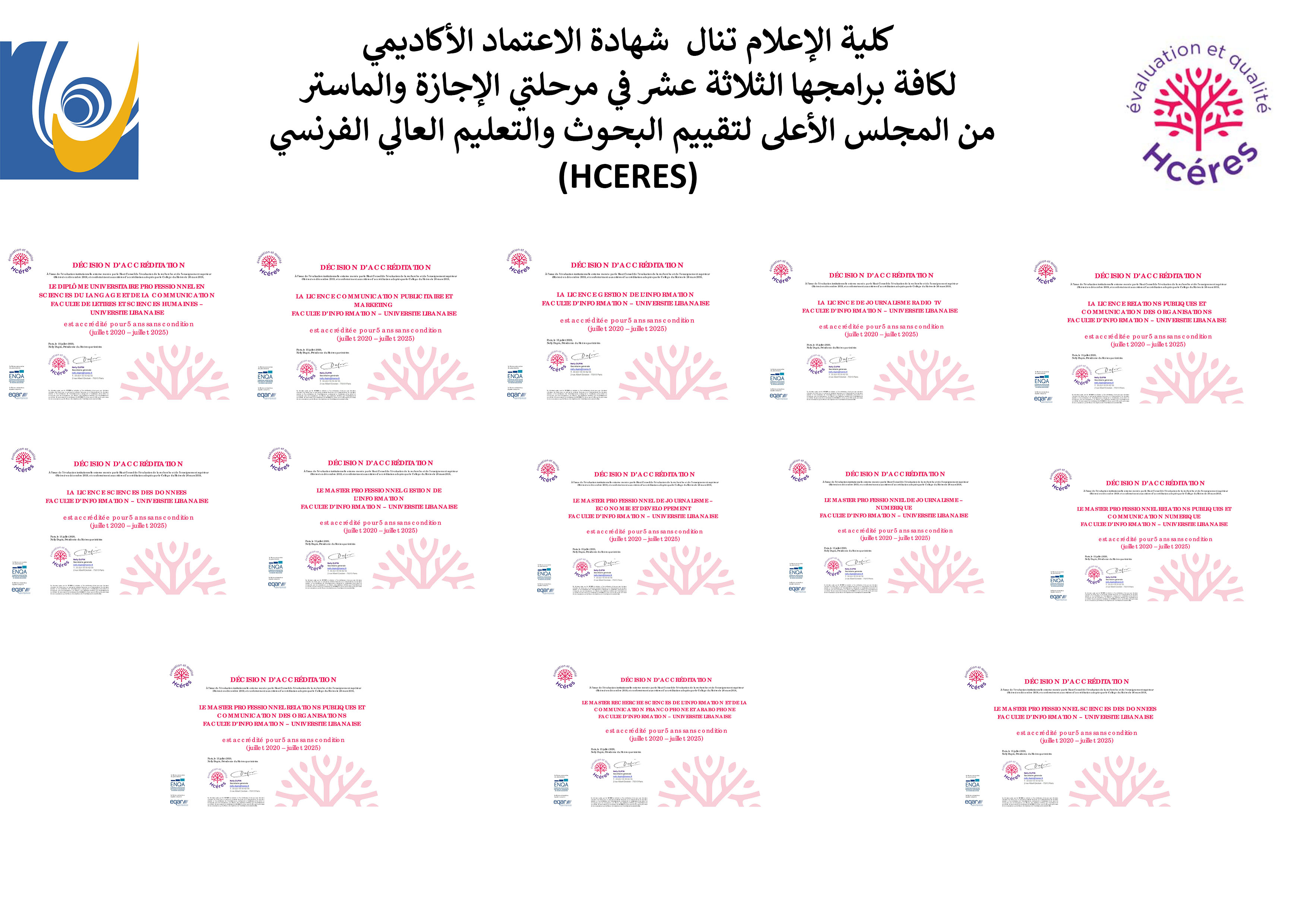 The French High Council for Evaluation of Research and Higher Education (HCERES) granted the Faculty of Information at the Lebanese University on 20 July 2020, the certificate of academic accreditation for its 13 programs at the Bachelor's and Master's levels for five years.
HCERES is the body authorized in France and Europe to grant quality and accreditation certificates to all higher education institutions after conducting a comprehensive evaluation process for the institutions and their programs.
HCERES results noted the development adopted by the Faculty of Information in its programs three years ago, including the launch of the "Data Science" specialization as the first of its kind in Lebanon, as well as the development of Bachelor's and Master's programs in journalism by adding digital and electronic media to the educational and applied curricula.
The following are the Bachelor's and Master's programs that obtained accreditation certificates:
· Bachelor degree in: Audiovisual Media, Information Management, Data Science, Advertising & Marketing Communications, Journalism and Digital Media, Public Relations and Corporate Communication
· Research Master's degree in Information and communication sciences (Arabic and Francophone)
· Professional Master's degree in Economic & Development Journalism, Health & Environmental Journalism, Digital Journalism & Communication, Organizational Communication, Information Management