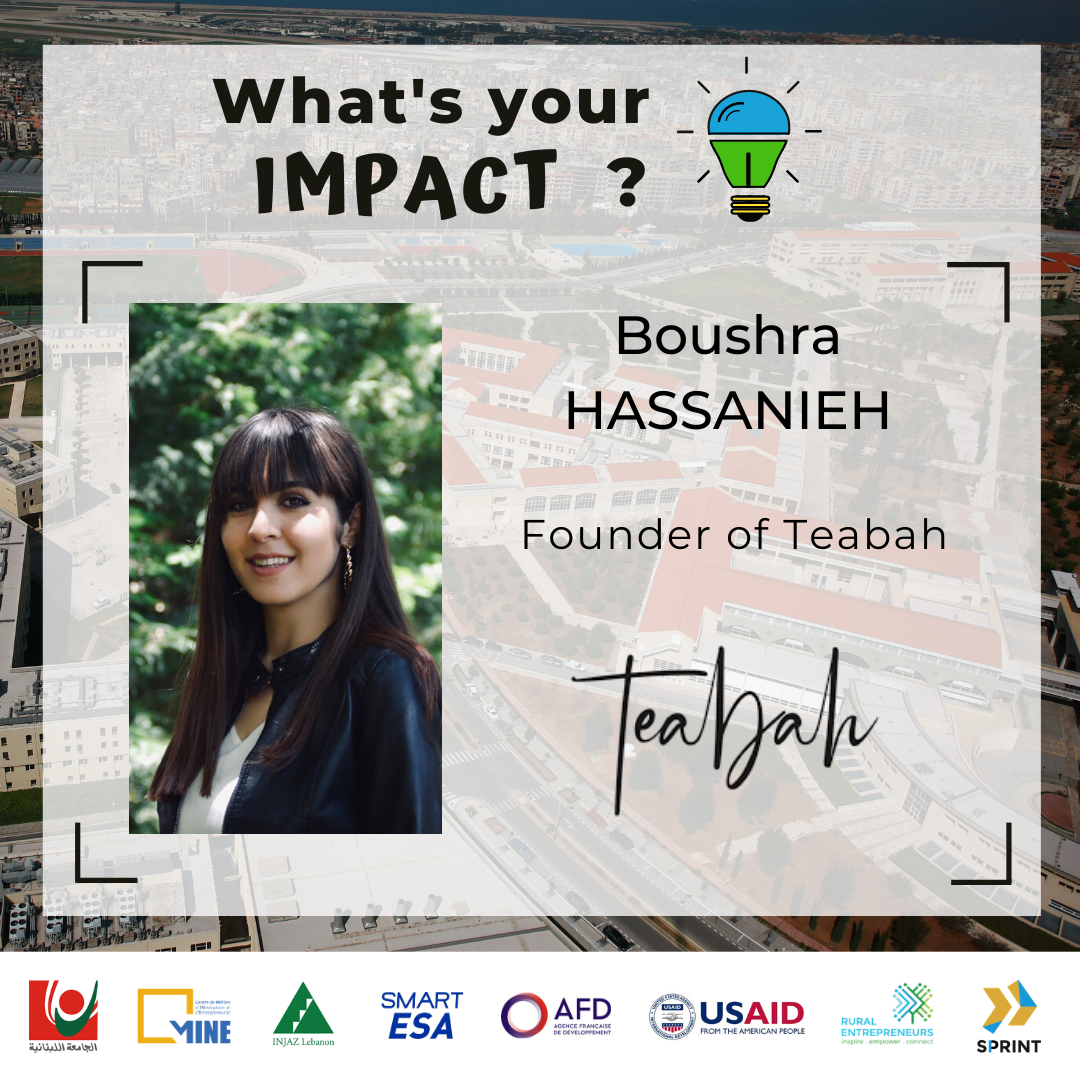 Student Bouchra Hasanieh of the Lebanese University - Faculty of Fine Arts & Architecture (Branch 4), ranked first in the Youth Challenge competition "What's Your Impact" launched by the Center of Profession, Innovation and Entrepreneurship (Centre MINE) on 22 May 2020 in cooperation with "INCO - SPRINT Network" and in partnership with "Injaz Lebanon", the "United States Agency for International Development" (USAID), "Smart ESA", "Rural entrepreneurs" and the "French Development Agency" (AFD).
Out of eight projects qualifying for the finals, "Teabah" ranked first based on five criteria set by the jury: team, innovation, commercial viability, impact and repeatability.
Bouchra (3rd year - Plastic Arts) pointed out that her project aims mainly to promote rural development and empower women in their environment. After winning this challenge, she became a member of SPRINT first global network of influential entrepreneurs, and will receive individual counseling by Lebanese and international trainers as part of a roadmap to develop her entrepreneurial ideas, skills and businesses.