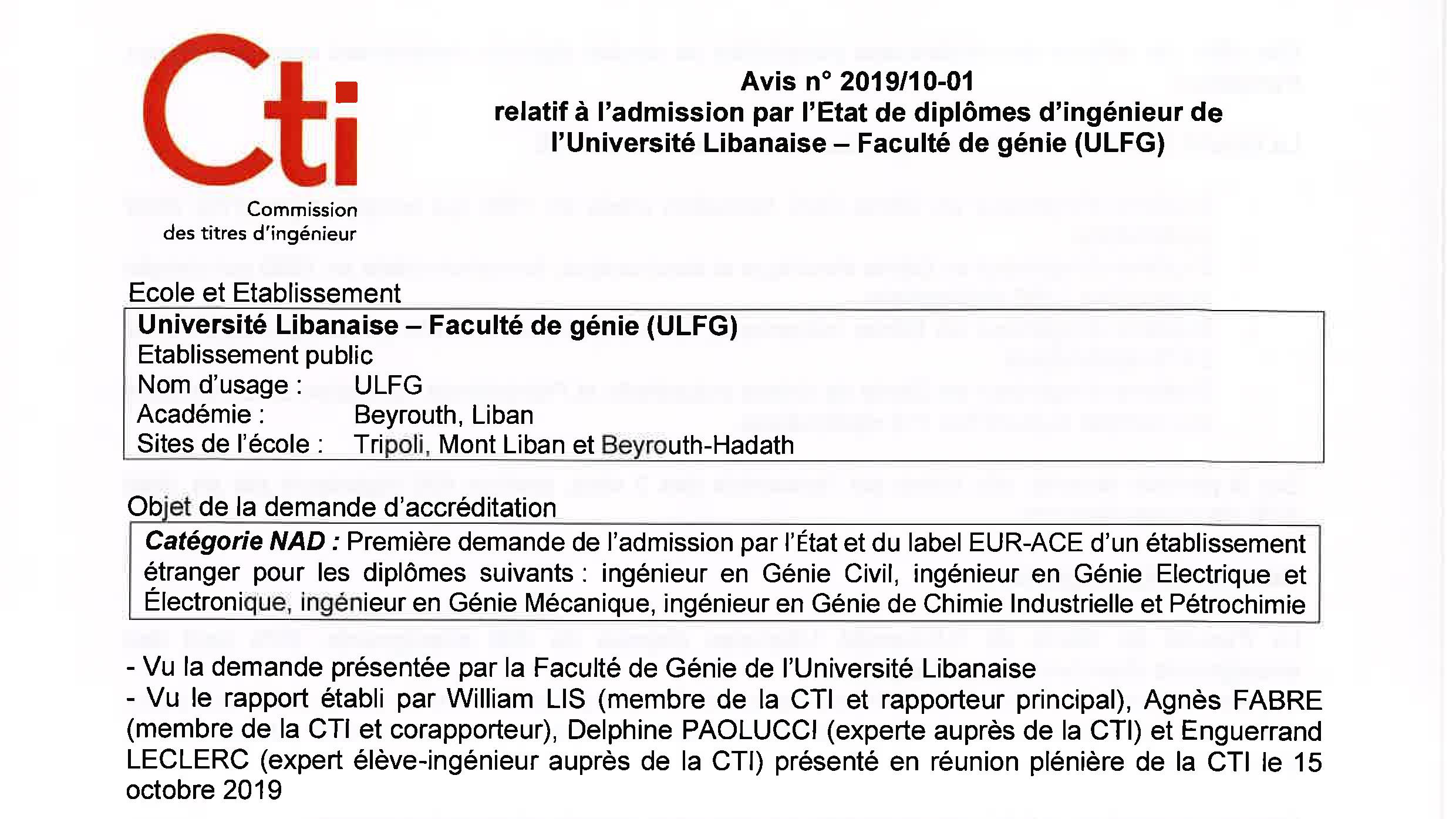 The "Commission des Titres d'Ingénieur" (CTI) granted the Faculty of Engineering of the Lebanese University the accreditation for Engineering programs, and the certificate of quality awarded to degree programs in Engineering "European Accredited Engineer" (EUR-ACE).
This accreditation is an achievement for the Faculty of Engineering and the Lebanese University, which believes that its role is not only limited to granting scientific degrees, but rather seeking to graduate generations aware of the challenges in developing higher education and identifying the requirements of the labor market.
The process of this accreditation began more than a year ago, when the Faculty of Engineering conducted a self-study that produced a development plan in various fields. This study was followed by a visit from evaluation experts who held meetings with professors, students, employees, graduates, and partners of the Faculty in the industrial, engineering and research sectors.
The CTI is one of the most prestigious institutions in ensuring the quality of academic and specialized programs in the accreditation of engineering programs, and it has been mandated under the French law in 1934 to periodically evaluate engineering programs, develop the quality of training and enhance the engineering profession in France and abroad.