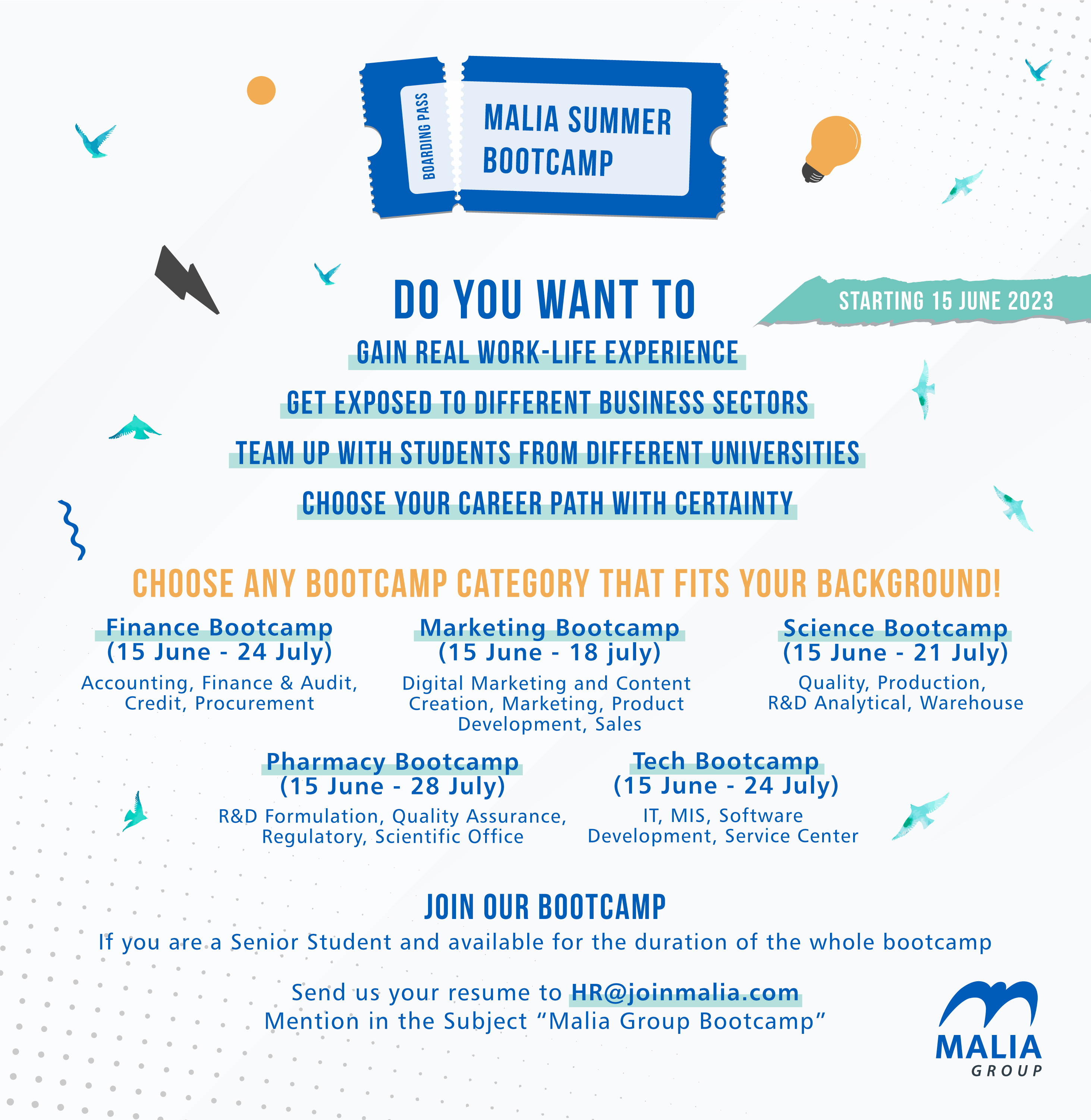 Get ready for an immersive experience!
Join Malia Summer Bootcamp to unlock career opportunities, explore various industries, and learn from a team of experts. Don't miss out, apply today!
If you are a senior student and available for the duration of the whole bootcamp, send your resume to hr@joinmalia.com and mention in the subject "Malia Group Bootcamp".