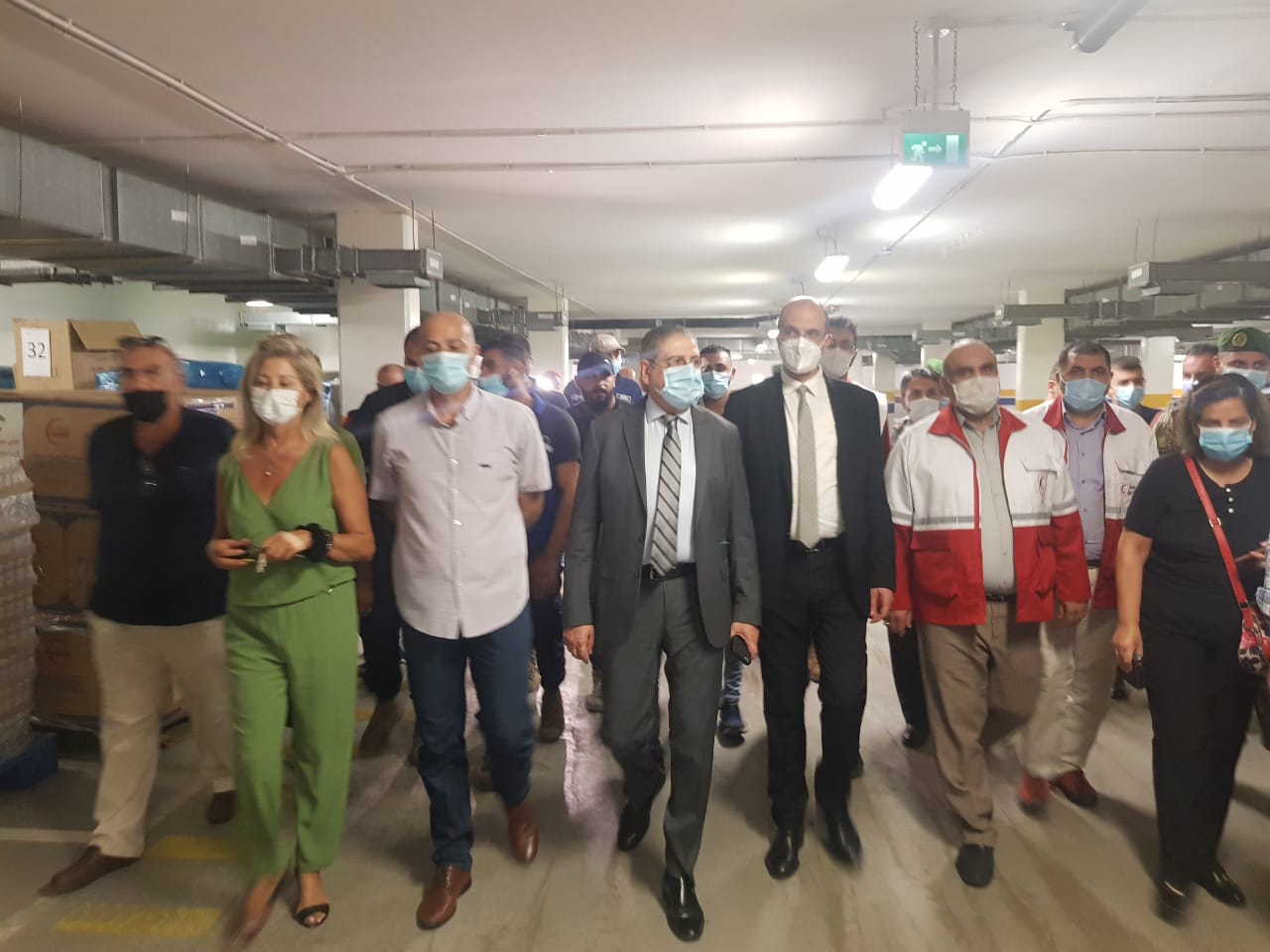 On 6 August 2020, Minister of Public Health, Dr. Hamad Hassan, visited the Iranian field hospital treating the wounded from the Beirut Port explosion, in the Rafik Hariri University Compound – Hadath.
The President of the Lebanese University, Professor Fouad Ayoub along with Deans of medical faculties and the LU Task Force received Minister Hassan in his tour. After checking the warehouse of medical aids, medicine, food and the field hospital, Minister Hassan pointed out that the aid provided by the Iranian Red Crescent includes samples of medicines, medical supplies and foodstuffs.
President Ayoub thanked the friends of Lebanon and all countries that provided us with aids, including France, Qatar, Tunisia, Turkey and the United Arab Emirates.
It is noteworthy that the Iranian field hospital specializes in small and delicate operations, includes a medical team of ten people who work with the help of specialized doctors from the Lebanese University, and is equipped with two operating rooms in addition to 32 beds.