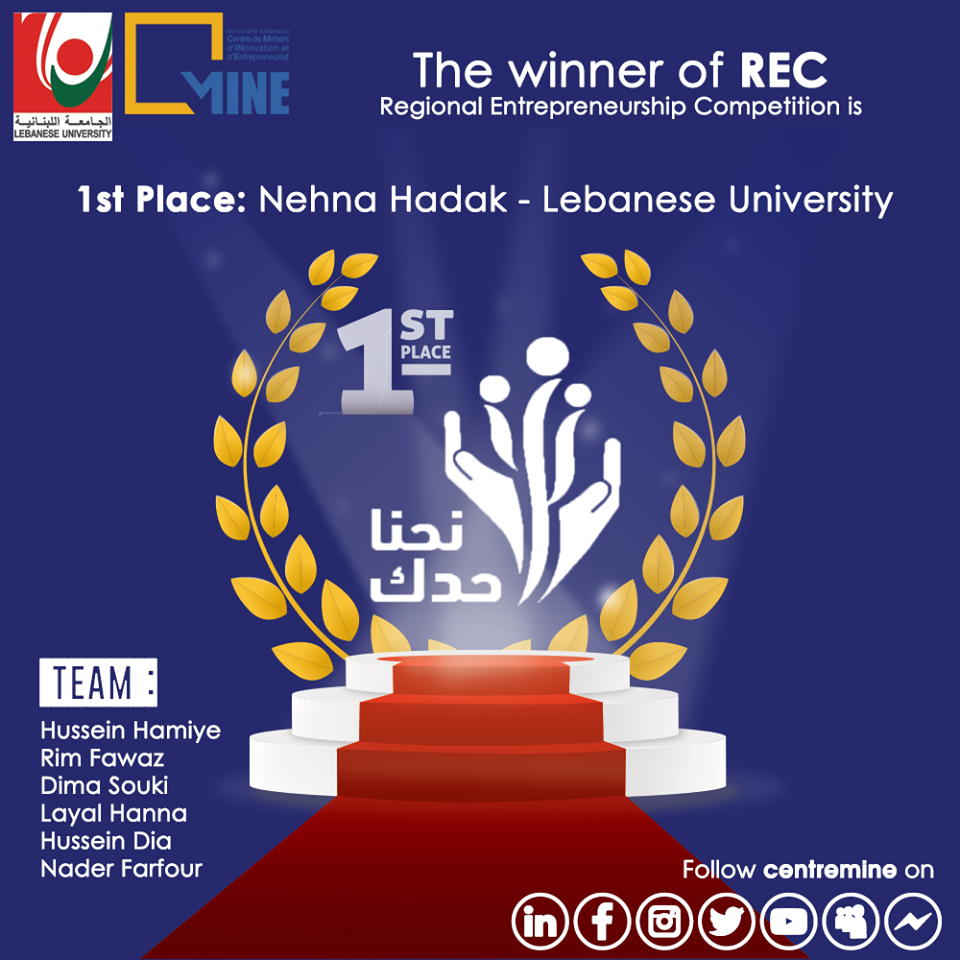 The Lebanese University ranked first in the 1st edition of the "Regional Competition for Entrepreneurship", aimed for Middle Eastern students of Francophone universities and launched by Alexandria University, chairing the Conference of Presidents of Francophone Universities in the Middle East, and managed by the International Business Driving License (IBDL).
The jury announced on 27 July 2020 the final results of the competing teams as follows:
1st position: "Nehna Haddak", Lebanese University, Lebanon
2nd position: "Akl", Alexandria University, Egypt
3rd position: Lasticycl, University of Khartoum, Sudan
The competition began on 31 May 2020, with the participation of 83 teams of Francophone universities, with 314 students from 14 universities representing 6 countries, 10 of which qualifying for the finals.
All participating teams had the opportunity to evaluate their personal features and determine the roles played by each individual. All teams received training covering the most important concepts related to entrepreneurship and how to develop ideas to be submitted to the competition, under the guidance of a number of international and regional trainers.
The initiative was launched from the Department of Psychology in the Faculty of Letters & Human Sciences at the Lebanese University with the participation of 870 students from the five branches, under the supervision of Dr. Rasha Tadmouri, Dr. Marie-Ange Nohra and Dr. Jacqueline Saad, and with the support of other professors. We translated our idea by designing an application on smartphones to provide services that cover all aspects of mental health in modern ways.
Phase 1 of the competition included a set of remote training programs using the IBDL e-learning platform, with the aim of helping students compete in a professional manner. After the training, counseling and advice sessions were organized for all competitors, and included the skills of formulating ideas, introducing projects, and explaining concepts related to entrepreneurship.