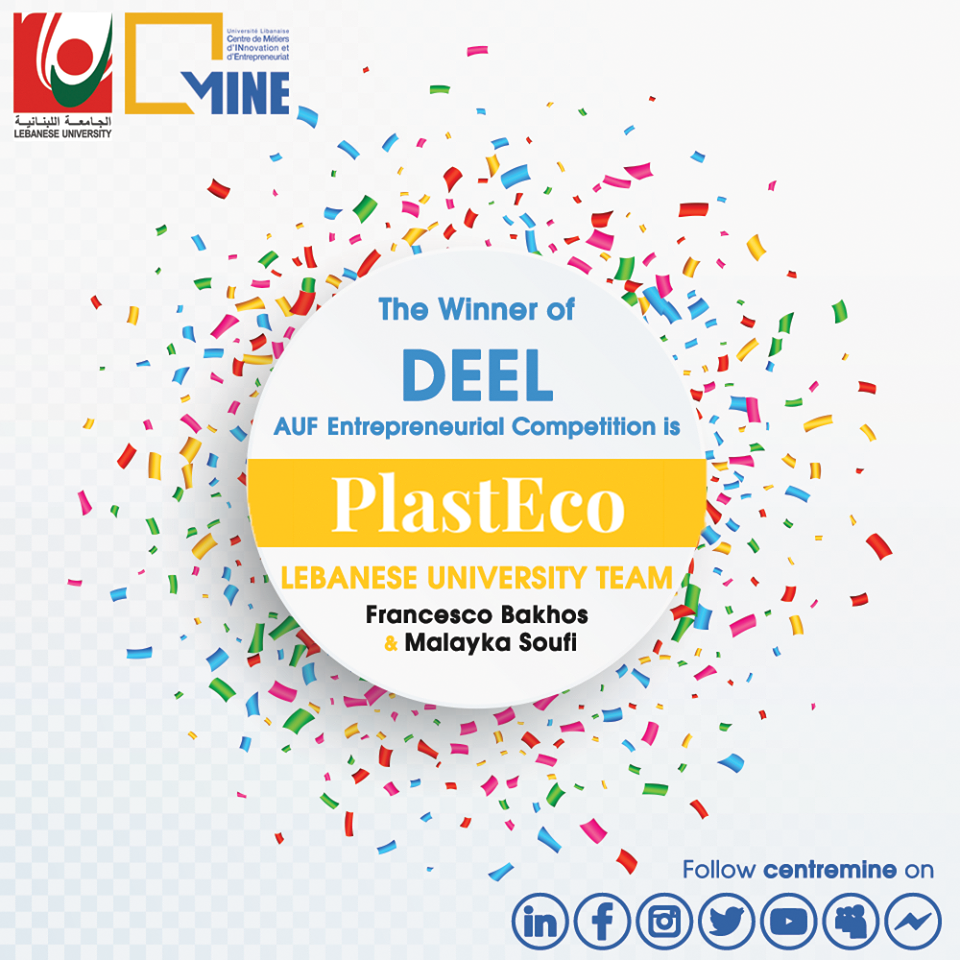 The Lebanese University team nominated by the Center of Profession, Innovation and Entrepreneurship (Centre MINE) won on 24 July 2020, the 3rd annual edition of "DEEL Student Competition 2020", organized by the Francophone University Agency (AUF) in cooperation with a number of partners to enhance the culture of entrepreneurship and innovation in higher education, raise the level of awareness and training for the youth and help them to promote the establishment of companies and access the labor market.
Eleven projects from different local universities competed in the 2020 edition, and the jury selected 6 projects, including "PlastEco" for students Francisco Bakhos and Maleika Soufi from the Faculty of Economics & Business Administration (Branch 3).
The jury consisted of the Regional Director of the AUF in the Middle East, Professor Herve Sabourin, Director of "Lebanon Injaz", Mrs. Samar Dani, and Berytech Business Support and Development Manager, Mrs. Joanna Abi Abdallah.