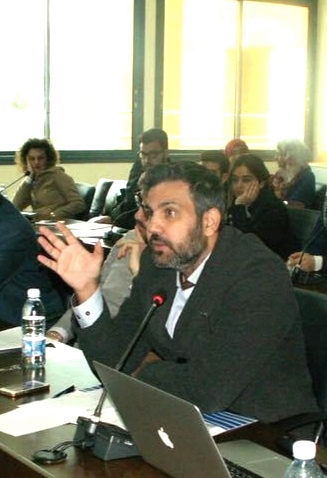 The British publishing house "Institute of Physics" (IOP) awarded Dr. Samer Israoui from the Lebanese University - Faculty of Science (Branch 1 - Department of Mathematics), the "Outstanding Reviewer Awards 2019".
Dr. Israoui participated, with a group of international reviewers, in reviewing "Nonlinearity - a study of mathematical and engineering equations for wave science: utilizing wave energy to extract electricity". He received his award online in June 2020 due to COVID-19 pandemic.
Dr. Israoui previously published two scientific papers through "IOP Publishing Nonlinearity" related to the "study of mathematical and geometric equations of waves". The first study was his own research conducted in 2010 and the second was conducted in 2020 in cooperation with Marwa Berjawi - a graduate of the Faculty of Science at the Lebanese University and Dr. Toufik Al-Arwadi, Professor at Beirut Arab University.
Dr. Israoui has more than thirty papers published in peer reviewed journals and a scientific book issued by a German publishing house.